Consistently smelly and sweaty feet are something no one wants to experience, but it's something which most people will suffer from at some stage some of us just a lot more than others. Fortunately for those who experience smelly feet on a regular basis there are many things which can minimise the impact of this often embarrassing condition.
What causes smelly feet?
Smelly feet are medically referred to as bromodosis, and it can affect people no matter the season. Since there are more sweat glands in the feet than many other areas on the body, feet naturally sweat, however people who are on their feet all day are more likely to suffer excess sweat production.
Due to hormonal activity, pregnant women and teenagers are more likely to regularly suffer from sweaty feet. People that suffer from hyperhidrosis (excess sweating) will also experience more sweating of the feet than others.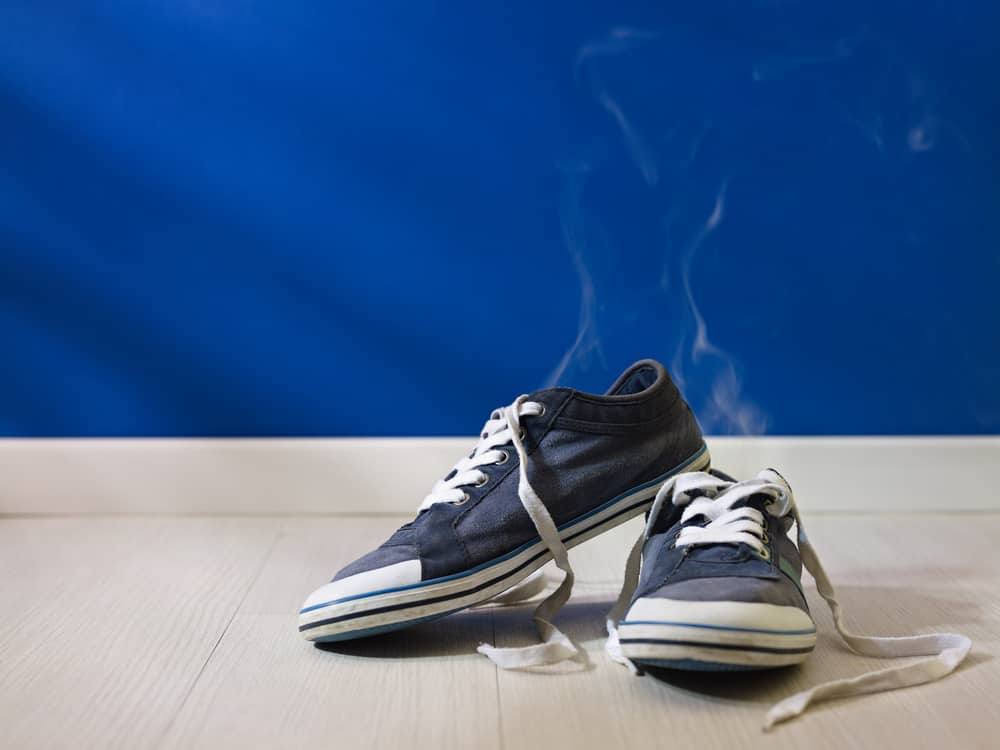 How can I prevent smelly feet?
There are many ways you can prevent feet from getting smelly and overly sweaty in the first instance and most of this comes down to increased hygiene and changing shoes and socks regularly. Here are a few tips to help stop sweaty and smelly feet:
Wear different pairs of shoes on alternate days and leave shoes outside so they can air.
Always wear a fresh pair of socks
Choose socks that are made of synthetic fibres rather than cotton. When cotton socks get wet they tend to stay wet, whereas synthetic fibres are more effective at wicking moisture from the skin. Dr Comfort socks include Nano Bamboo Charcoal fibres and are highly effective at wicking moisture from the skin
Make sure feet are washed and dried daily
I do this already, but I still suffer from stinky feet!
If you're still suffering from sweaty feet there are some other things that you can try:
Using cotton wool, dab some rubbing alcohol between the toes after showering. This will help to dry out the skin and sweat pores
Use a deodorant on your feet. Antiperspirant underarm varieties will work just as well as the more expensive foot deodorants.
Go barefoot in the evenings, and wear sandals or open shoe styles wherever possible.
How can I treat feet smelly feet?
Treating feet which are already smelly is easy. In the shower use a medicated antibacterial soap for feet (available from chemists) and leave the feet lathered for a few minutes. If this is done daily, most sufferers can forget about feet becoming smelly during the day.
When should I see a professional about sweaty feet?
If these measures do little to stop your feet from sweating, we recommend you see one of our Brisbane podiatrists. Our podiatrists can provide advice on powders or medication antiperspirants that can help with smelly feet. We can also refer to other to other medical professionals if appropriate.
To make an appointment to speak about any foot related condition contact us or phone Entire Podiatry today on 1800-4-ENTIRE .