Level 13, 97 Creek St, Brisbane Q 4000
Title

Address

Description

Entire Podiatry Brisbane CBD Clinic

97 Creek St, Brisbane City QLD 4000, Australia

Level 13, 97 Creek St,
Brisbane QLD 4000

360 Queen St, Brisbane City QLD 4000, Australia

Care Park

344 Queen Street
Brisbane City QLD 4000

Located at the back of 344 Queen Street on 17 Giffin Lane. Access car park via Ely Ln from Adelaide Street Continue down until you meet Giffin Lane and turn right. The carpark is located on the left hand side.
About this clinic
---
Our Brisbane city clinic is located within the Solace Financial Building, conveniently located for people working in the CBD precinct, and in close proximity to many public transport options.
At our Brisbane City clinic, we not only offer general podiatry services, we also specialise in laser podiatry for the treatment of fungal nail infections and warts.
Getting there
---
Wheelchair and pram access is available – Please phone the clinic directly on 3229 9959 prior to your appointment to arrange access.
For detailed information about public transport options, visit the Translink website.
By train: Our clinic is about 300m from Central Railway Station. To reach the clinic from this station, walk along Ann Street and turn right into Creek Street. Our clinic is the second block on the left hand side.
By bus: There are many bus stops located near to our Brisbane City clinic.
By ferry: The Riverside (CityCat) and Eagle Street Pier (CityFerry) terminals are located only a short 5-minute walk (approximately 500m) from the Entire Podiatry Brisbane City clinic.
By car: Some on-street metered parking is available on Elizabeth, Charlotte and Ann Streets. The passenger set down outside the building is strictly limited to 2 minutes so please be careful if using this option. Alternatively, early bird specials are available for parking in the CBD by booking online with secure-a-spot (early bird rates start from $12 in the Wintergarden).
Find directions or view our listing on Google Maps.
Opening hours
---
(by appointment only)
| | |
| --- | --- |
| Mon | 7:30am–2:30pm |
| Tues | Closed |
| Wed | 11:00am–6:30pm |
| Thur | 11:00am–6:30pm |
| Fri | 10:30am–3:00pm |
| Sat | Closed |
| Sun | Closed |
Our facilities
---
The Entire Podiatry Brisbane City clinic was opened as a brand new podiatry clinic in April 2015, featuring state of the art facilities and treatment technology including 3D orthotic scanning and laser podiatry.
Our Brisbane City clinic is the first clinic in Queensland to offer laser treatment using the GenesisPlus laser system, which is an effective treatment option for fungal nail infections as well as warts on the feet and hands.
We also stock a range of quality footwear which can be ordered specifically for you following a comprehensive podiatry consultation and fitting.
Entire Podiatry also provide a mobile podiatry service in Brisbane. Talk with our Podiatrists or contact the clinic for more information about our mobile podiatry service.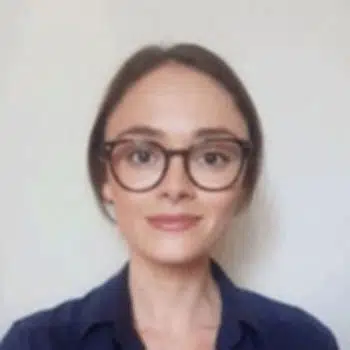 Caris Galvin
Caris Galvin completed her podiatry studies at the Queensland University of Technology (QUT), graduating with First Class Honours. Caris currently offers appointments from our Brisbane CBD, Chermside and Strathpine clinics.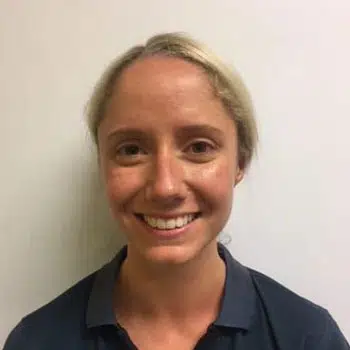 Bree Johnston
Bree Johnston has joined the Entire Podiatry team, offering appointments at our Northside clinics: Brisbane City, Chermside, North Lakes and Morayfield. Bree graduated with a Bachelor's degree in Podiatry from Queensland University of Technology (QUT).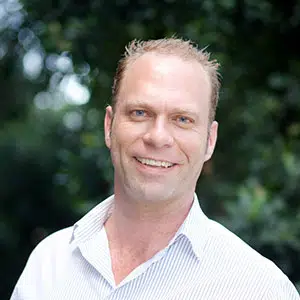 Chris Hope
Chris Hope is a Podiatrist and the Founder of Entire Podiatry. Chris has been practicing as a Podiatrist for nearly 20 years, after graduating with a Bachelor of Science (Podiatry) from the Queensland University of Technology (QUT).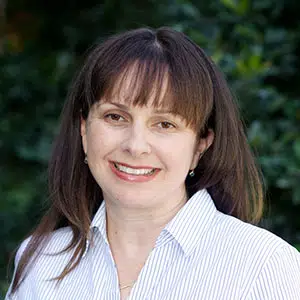 Anike Hope
Anike Hope is the Practice Manager for Entire Podiatry. With 9 clinics across South East Queensland, Anike is easily one of the busiest members of the Entire Podiatry team! Anike helps to coordinate the many essential, often 'behind-the-scenes' tasks.
Brisbane CBD
LEVEL 13, 97 CREEK ST
BRISBANE Q 4000
Phone: 07 3229 9959
Fax: 07 3053 3128
Toowong
4/621 CORONATION DRIVE
TOOWONG Q 4066
07 3462 0268
07 3053 3128
Chermside
SUITE 15, LEVEL 2
956 GYMPIE ROAD
CHERMSIDE Q 4032
07 3359 8836
07 3350 2822
Morayfield
UNIT 5C, MORAYFIELD GARDENS
197 MORAYFIELD ROAD
MORAYFIELD Q 4506
07 5490 8222
07 3053 3128
North Lakes
1051B/1 N LAKES DRIVE
NORTH LAKES
MANGO HILL Q 4509
07 3491 6099
07 3053 3128
Margate
328 OXLEY AVENUE
MARGATE Q 4020
07 3889 5551
07 3053 3128
Kippa Ring
OPENING SOON!
2 DORALL STREET
KIPPA RING Q 4021
Phone: 07 3889 5551
Fax: 07 3053 3128
Strathpine
UNIT 1, 427 GYMPIE ROAD
STRATHPINE Q 4500
07 3881 3995
07 3053 3128
Logan
SHOP 1
1 WEMBLEY ROAD
LOGAN CENTRAL Q 4114
07 3299 2222
07 3053 3128
Robina
EASY T MEDICAL CENTRE
42 SCOTTSDALE DRIVE
ROBINA Q 4226
07 5503 6399
07 5575 8906
Mobile Podiatry
Entire Podiatry can provide mobile podiatry services in the comfort of your own home, at hospitals, nursing homes, for those who find it difficult to travel to a local clinic, or for anyone who does not want to visit a clinic at this time.
To book a mobile podiatry visit, please contact us on 1800 4 ENTIRE (1800 4 368 473) or fill in the enquiry form below.