What exactly are brittle toenails? What are the signs that you have them?
The term for brittle toenails is onychoschizia.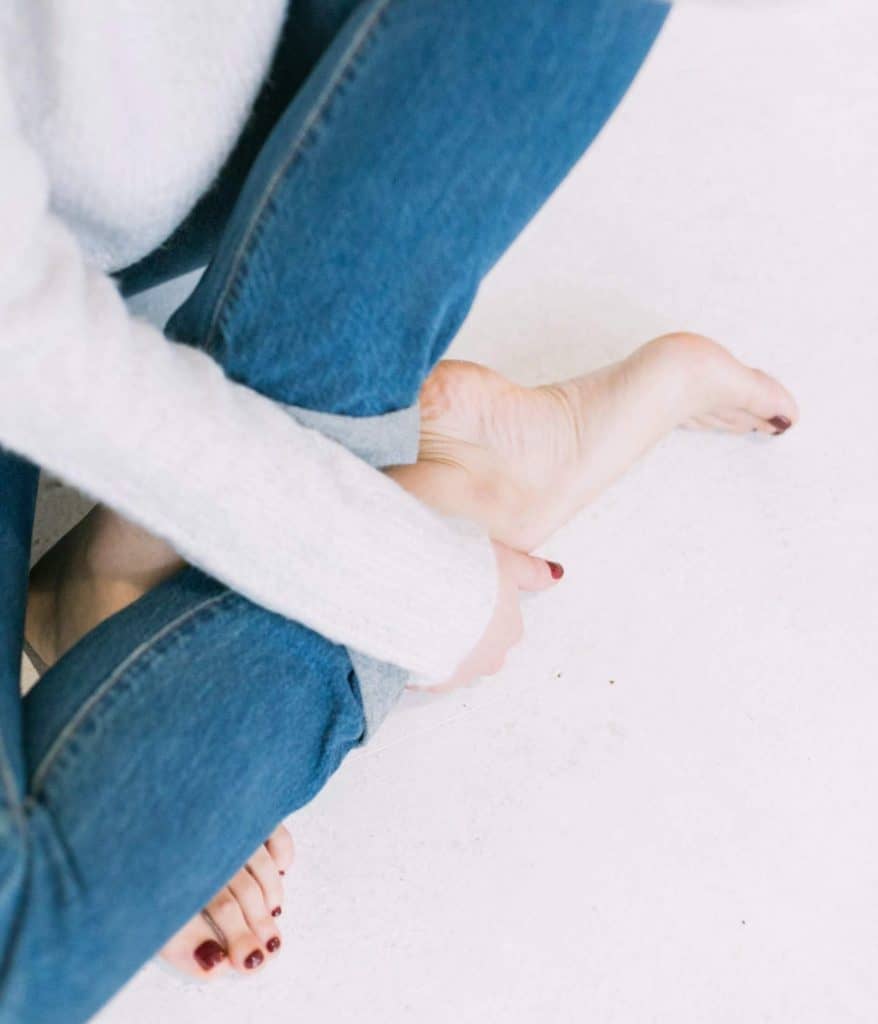 If your toenails are prone to ripping and tearing, or if they frequently break or flake away, then you likely have brittle toenails. People with brittle toenails often have difficulties getting their nails to grow out long as the nail usually breaks away before any length is achieved. The nails may otherwise have a normal appearance, but sometimes the toenails may be yellow or white, especially when they are lifted from the nail bed below. Brittle nails are typically painless, however when the nail rips and tears too far, this can be uncomfortable and can also lead to ingrown nails.
There are a number of different reasons as to why your nails have become brittle; some causes are more easy to treat than others. This is why it is important to have your toenails checked by a podiatrist or a doctor to ensure that the health of your nails is not due to an underlying medical condition.

Who is at risk of having brittle toenails?
Brittle nails are typically either 'dry' or 'soft'.
Dry brittle nails usually result from lack of moisture. These brittle nails are common in cold and dry climates and in people who have dry skin generally. Dry brittle nails also develop in response to prolonged exposure to chemicals that strip the moisture from the skin and the nails. This is very common for those who enjoy frequent pedicures. The chemicals that are used in the pedicures can strip the nails causing them to become brittle and weak. Shellac nail polish is particularly notorious for doing this.
Soft brittle nails usually result from too much exposure to water. For example, those people who expose their feet to water as part of their profession such as some nurses, butchers or cleaners or people who swim regularly or people with very sweaty feet.
Certain nail conditions can also cause the nails to become brittle. For example, fungal infections of the toenails often cause the nails to become discoloured, thickened, and brittle. Other dermatological conditions such a psoriasis or eczema can also affect the integrity of the toenails.
Other health conditions can also manifest in the feet causing the nails to become brittle. Common systemic causes include iron deficiency, hypothyroidism, calcium deficiency and some cancer medications.


What are the treatments for brittle toenails?
As there are many different causes of brittle nails it is important that you correctly understand why your nails have become brittle so that treatment is correct and nothing else is overlooked.
If your nails are dry and brittle then moisturising them will certainly help. There are various products on the market that are suitable, including lotions designed specifically for the nails. We also find that regular hand or foot moisturising cream containing lanolin is very effective. This should be applied to the feet and rubbed into the nails multiple times a day, especially after bathing or after exposing your feet to any chemicals.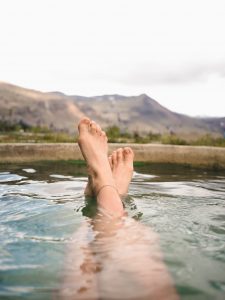 If your nails are soft and brittle then this is likely because of over-exposure to water. If this is the case it is important to avoid prolonged time spend in wet environments whenever possible and ensure you are properly drying your feet whenever you can. It can be useful to avoid wearing the same pair of shoes each day. Rotating between two different pairs of shoes will ensure that each shoe is properly able to dry out before it is worn again.
If your toenails are brittle because of a fungal infection then treatment should be commenced. Treatment for fungal nails typically include topical ointments that are applied to the nails, a course of antifungal medications or laser therapy. Speaking with your podiatrist will help you decide which treatment option is best for you.
If your nails are not improving with the above treatments then it is important that you mention this to your doctor. Your doctor will be able to conduct a thorough assessment of your overall health and might carry out a blood test to determine if it is a systemic cause mentioned earlier, such as hypothyroidism, anaemia or vitamin deficiencies.
If your nails are very brittle and they are a cosmetic concern there are treatments on the market such as Keryflex which help the restore the look of your nail. Keryflex Nail Restoration is a cosmetic treatment applied by a podiatrist which immediately improves the appearance of your nail. KeryFlex is made from a composite resin to create a flexible but durable nail which attaches to your natural nail. This 'artificial' nail will grow out with your natural nail beneath.
How long does it take to repair brittle nails?
This will depend on the cause of the brittleness. If your nails are dry and brittle, it would be reasonable to expect some improvement in the condition of the nails after a few weeks of regular moisturising. If the cause of the brittleness is due to a fungal infection or a different dermatological condition then you might need to be a bit more patient. It can take 12 months for the entire toenail to grow out!
How can you prevent brittle toenails from happening?
Be very careful with cosmetic pedicures! If possible, give yourself a break between nail polish and shellac treatments. When nail polish is regularly reapplied the nail beneath will not have time strengthen between applications and will become stripped back, weakened and brittle. Some products are gentler on the skin and nails than others. Wherever possible, avoid using harsh chemicals such as acetone-based nail polish remover.
A great alternative to spa pedicures is having your feet treated by a podiatrist with a medi pedi or medical pedicure. Podiatrists are able to trim and file your nails, remove any hard skin, corns and callus, smooth back rough skin and apply a moisturising cream to the feet without using harsh chemicals.
Many podiatry clinics offer Paraffin Wax foot baths. This is an intensive hydration service where the feet are coated in a warm paraffin wax for 20 minutes. This allows deep hydration of the skin and the nails.
Another tip would be to keep the nails quite short. As the nails get long they are more likely to catch and tear. File across the top of the nail to avoid sharp edges from the clippers. This will also reduce the chance of the nails ripping.
[content_button]Read More About Medical Pedicures[/content_button]