Pain Locator
Click/tap the image and hold. Drag/swipe to rotate the body. Click the plus sign to read about possible conditions. More detailed instructions below or contact us.
How To Use The Pain Locator
The simplest way is to use your mouse, touchpad or finger. Open the image to full screen. Click/tap on the body and hold. Then drag the body left, right, up or down. Double click or double tap to zoom in or out.
If you are on desktop, you may prefer to use the buttons below the image.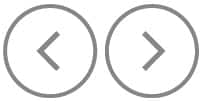 Click the left or right arrows to rotate the body slowly left or right.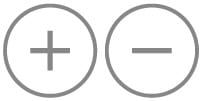 Click the grey plus symbol once to zoom in. Use the minus sign to zoom out.
Press this button to pause and stop the body from rotating. Press the rotating circles to start full rotation again.
Press this button to view the image in full screen mode. Press the Escape button to exit.
To pause the body, click once on the screen with your mouse. To move the body manually, click, hold and drag your mouse. Double click to zoom in or out.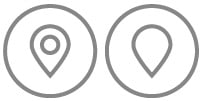 Press this button to make the pain points disappear. Press again to make them reappear.
Research First, Then Contact Us
Want more information about what's causing you pain? Our interactive pain locator helps you to find out about different conditions that commonly cause pain in parts of the foot, leg and low back. Click through from the pain point to find out more. Then contact us!
Speak With A Trained Podiatrist
While browsing this information, please remember that it is provided as a guide only, and does not replace advice from a healthcare professional.
An accurate diagnosis and treatment plan can only be made following personal consultation with a Podiatrist or healthcare professional.
After reading the information, if you are still in pain or experiencing problems, please contact Entire Podiatry and book a time to speak with one of our experienced and qualified podiatrists.