Easy T Medical Centre,
42 Scottsdale Drive, Robina Q 4226
Title

Address

Description

42 Scottsdale Dr, Robina QLD 4226, Australia

Easy T Medical Centre
42 Scottsdale Dr,
Robina QLD 4226

34 Scottsdale Dr, Robina QLD 4226, Australia

There is free parking at the front and side of the building.
About this clinic
---
Our main Gold Coast clinic is located within the Easy T Medical Centre at Robina. In this clinic, we are able to work closely with a number of experienced Allied Health Professionals, General Practitioners and Nurses. 
Getting there
---
Our clinic is easily located under the apartments on Scottsdale Drive.
The clinic is wheelchair accessible with plenty of parking available onsite.
Find directions or view our listing on Google Maps.
Opening hours
---
(by appointment only)
Mon
Closed
Tues
8:00am–5:00pm
Wed
8:00am–5:00pm
Thur
10:00am–6:00pm
Fri
8:00am–5:00pm
Sat
Alternate Saturdays
8:00am–12:00pm
Sun
Closed
Our facilities
---
Our Gold Coast clinic is equipped with state of the art podiatry facilities including laser podiatry, Doppler assessment equipment and video gait analysis technology.
Entire Podiatry is the first clinic in Queensland to offer laser treatment using the GenesisPlus laser system, which is an effective treatment option for fungal nail infections as well as warts on the feet and hands. Laser podiatry is available at our Easy T clinic on Fridays.
We also stock a range of quality footwear which is available for viewing and can be ordered specifically for you following a comprehensive podiatry consultation and fitting. Compression garments and socks also available.
Entire Podiatry Robina also provide a home visiting podiatry service to residents in the Gold Coast region. Talk with our Podiatrists or contact the clinic for more information about our mobile podiatry service.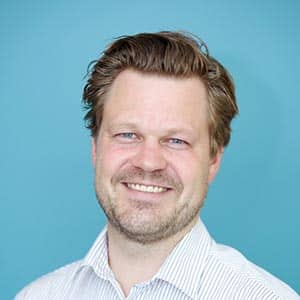 Espen Sigvartsen
Espen Sigvartsen works as a Podiatrist at our Southside clinics: Logan, the Easy T Medical Centre and Robina Town Medical Centre. Espen graduated with a Bachelor of Health Sciences and Master of Podiatric Practice from LaTrobe University in Melbourne.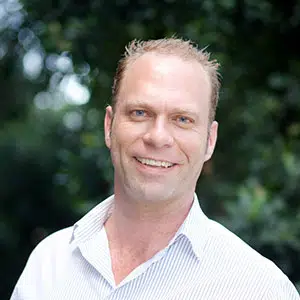 Chris Hope
Chris Hope is a Podiatrist and the Founder of Entire Podiatry. Chris has been practicing as a Podiatrist for nearly 20 years, after graduating with a Bachelor of Science (Podiatry) from the Queensland University of Technology (QUT).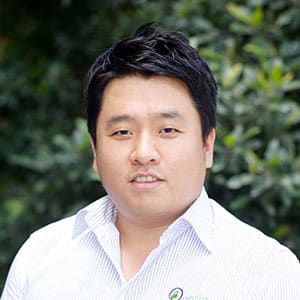 Andrew Kang
Andrew Kang has been a Podiatrist with Entire Podiatry for the past 6 years, having completed his podiatry studies at QUT (Queensland University of Technology). Andrew enjoys using his expertise, combined with the latest equipment at Entire Podiatry, to provide a high quality of podiatry services to his patients.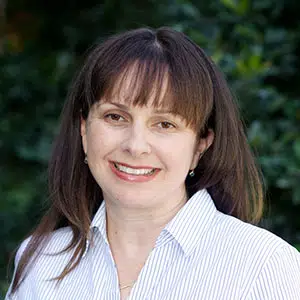 Anike Hope
Anike Hope is the Practice Manager for Entire Podiatry. With 9 clinics across South East Queensland, Anike is easily one of the busiest members of the Entire Podiatry team! Anike helps to coordinate the many essential, often 'behind-the-scenes' tasks.
Brisbane CBD
LEVEL 13, 97 CREEK ST
BRISBANE Q 4000
Phone: 07 3229 9959
Fax: 07 3053 3128
Toowong
4/621 CORONATION DRIVE
TOOWONG Q 4066
07 3462 0268
07 3053 3128
Chermside
SUITE 15, LEVEL 2
956 GYMPIE ROAD
CHERMSIDE Q 4032
07 3359 8836
07 3350 2822
Morayfield
UNIT 5C, MORAYFIELD GARDENS
197 MORAYFIELD ROAD
MORAYFIELD Q 4506
07 5490 8222
07 3053 3128
North Lakes
1051B/1 N LAKES DRIVE
NORTH LAKES
MANGO HILL Q 4509
07 3491 6099
07 3053 3128
Margate
328 OXLEY AVENUE
MARGATE Q 4020
07 3889 5551
07 3053 3128
Kippa Ring
OPENING SOON!
2 DORALL STREET
KIPPA RING Q 4021
Phone: 07 3889 5551
Fax: 07 3053 3128
Strathpine
UNIT 1, 427 GYMPIE ROAD
STRATHPINE Q 4500
07 3881 3995
07 3053 3128
Logan
SHOP 1
1 WEMBLEY ROAD
LOGAN CENTRAL Q 4114
07 3299 2222
07 3053 3128
Robina
EASY T MEDICAL CENTRE
42 SCOTTSDALE DRIVE
ROBINA Q 4226
07 5503 6399
07 5575 8906
Mobile Podiatry
Entire Podiatry can provide mobile podiatry services in the comfort of your own home, at hospitals, nursing homes, for those who find it difficult to travel to a local clinic, or for anyone who does not want to visit a clinic at this time.
To book a mobile podiatry visit, please contact us on 1800 4 ENTIRE (1800 4 368 473) or fill in the enquiry form below.