Ingrown toenails are an unwanted and tricky condition to deal with at the best of times and they are the last thing you'll want to deal with when pregnant! If an ingrown toenail develops during pregnancy then you'll of course want to go the extra mile to make sure this is resolved in a safe way for both you and your baby.
Can pregnancy cause ingrown toenails?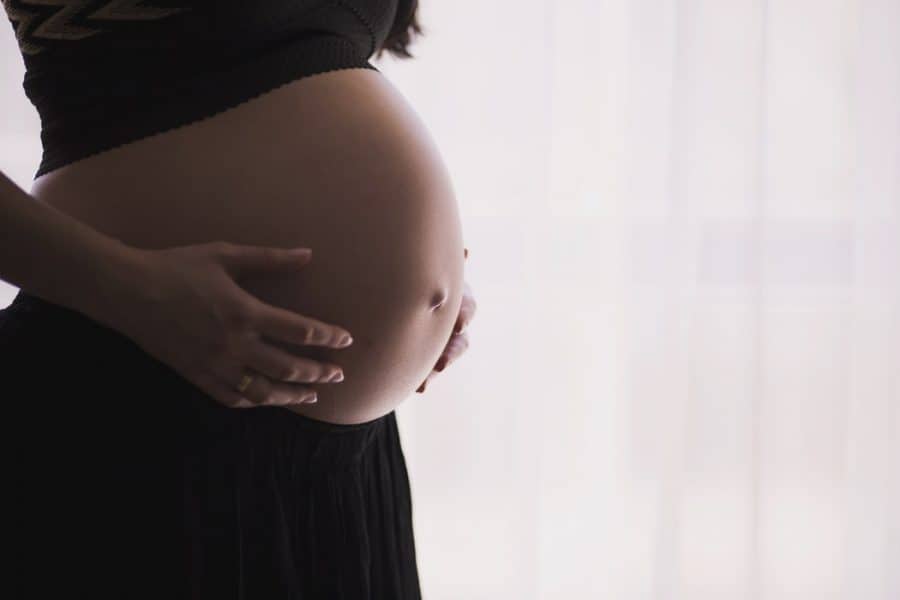 Pregnancy itself does not cause ingrown nails but we know pregnancy causes your body to change in all kinds of ways. A common change noted during pregnancy is swelling of the feet and ankles. This swelling can cause your shoes to fit tighter and to squeeze more against the toes. This pressure can lead to the development of an ingrown toenail.
During pregnancy you may also notice that your nails are growing faster than before and that reaching down to your toes to cut them correctly may be more difficult. Poor nail cutting during pregnancy may also lead to the development of ingrown nails. Occasionally the nails may become more brittle and they may be more prone to separating and lifting from the nail bed (onycholysis).
Toenail infection while pregnant
If your ingrown toenail becomes infected whilst you are pregnant it will be very important that the infection is resolved in a way that's safe for you and your baby. We recommend soaking your affected foot for up to 5 minutes twice daily in a footbath containing potassium permanganate or Epsom Salts (both safe during pregnancy). A handful of Epsom salt or one tablet of potassium permanganate dissolved in a bucket of lukewarm water is all that's needed. It is also best to keep the infection covered with a dressing until you are able to seek advice to determine if oral antibiotics are also required.
Can you get an ingrown toenail removed when pregnant?
At Entire Podiatry any course of action taken to treat your ingrown toenail while pregnant will be carefully considered.
If we are able to remove the ingrown aspect of the nail conservatively without surgery then this will always be preferred during pregnancy. However if the ingrown nail is unable to be managed using this method then surgical removal may be required. The use of local anaesthetic such as lignocaine is known to be safe during pregnancy.
Surgical treatment of an ingrown toenail during pregnancy may vary slightly in that the podiatrist may use anaesthetic to numb the area and remove the ingrown aspect of the toenail but may decide against using any "chemicals" or phenol-ablation techniques to sterilise the nail matrix. This is a precaution often taken so that the surgical site can heal quicker and reduce the change of infection following surgery. Not using a phenol-ablation technique means that there is a possibility that the ingrown nail may grow back in the future. However we usually advise that if the nail does grow back once the patient is no longer pregnant then the surgical procedure can be repeated with the use of phenol.
Ingrown fingernail while pregnant
The nail changes described above can also affect the fingernails and can lead to an ingrown fingernail. Hormones released during pregnancy can cause a growth spurt of the fingernails which can cause the nails to grow into the surrounding skin. The same antiseptic advice applies for fingernails as well as toenails.