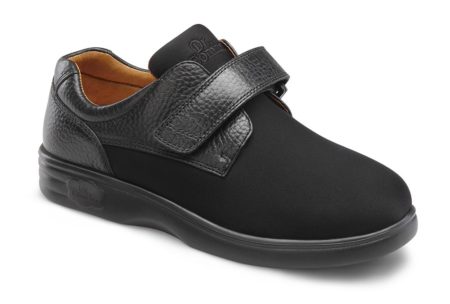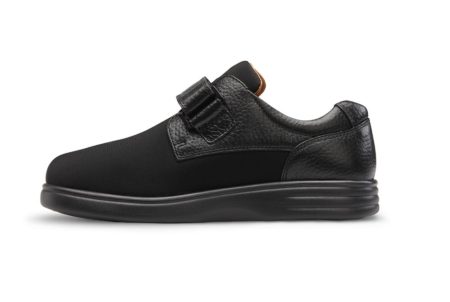 These shoes are double depth which is particularly great for those who suffer with severe swelling (oedema) or are required to wear braces such as an AFO. The neoprene upper helps accommodate bunions and hammertoes. Available in a range of sizes including medium, wide and extra wide fittings, the Annie X shoe offers a stylish option for anyone looking for genuine comfort in their footwear, or for people with hard to fit feet.
Colours:
Available in black.
Size Guide:
To Purchase This Product
Contact entire podiatry and make an appointment for a professional fitting consultation with one of our qualified podiatrists.