As a result of the new cinema complex and restaurant precinct at Westfield North Lakes, there are some changes to available parking for clients visiting Entire Podiatry. Car parks will still be available specifically for clients of Entire Podiatry and Entire Health (pictured), however these will be located a bit further away from their current position.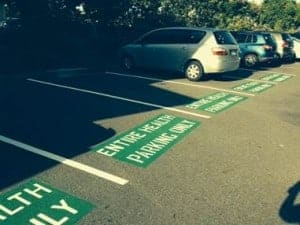 If you have difficulty walking from your car to our clinic, please note the drop-off zones available. In addition, if you need assistance to get from your parked car to our clinic, you can call the concierge who will be happy to organise somebody to assist you to the clinic. The concierge can be contacted on 07 3882 9672.
If you have any concerns or would like to clarify anything with regard to parking at Entire Podiatry North Lakes, please don't hesitate to contact us on 07 3491 6099, or talk to one of our staff at your next appointment.