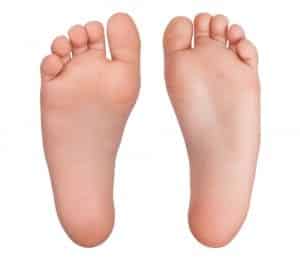 Bunions – What are they?
If there is a bony, swollen area where your big toe joins to your foot, chances are you have a bunion. The mechanics of the feet can contribute to the formation of bunions and in some cases a bunion problem can be associated with arthritis. There is also some evidence to suggest that they are a genetic trait.
Bunions – Symptoms
The base of the toe will typically be sore and swollen. In a severe case it may even be hard to walk. Footwear that is too tight or just doesn't fit well will most likely increase the problem.
Bunions – How we can help
Come in and see us at Entire Podiatry. Once we confirm your condition we can start to treat the problem and get you some much needed relief. We can provide you with orthotics to suit your foot and if needed a, toe splint to give you relief at night.
To ask for help, advice or to book an appointment give the friendly team here at Entire Podiatry a call on 1800 368 473 or use or contact form and we will get right back to you.